Instagram introduces carousel ads, Pinterest expanding promoted pins
In case social media advertising and marketing wasn't complicated enough, more platforms are expanding their promoted content offerings. Instagram and Pinterest are both expanding their promoted content services, and they are both making their advertisement options unique.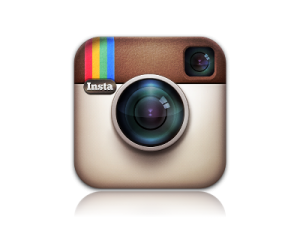 Instagram:
Earlier this month, Instagram introduced their new idea for promoted content: "Carousel Ads."
Carousel ads give brands using promoted content advertising more flexibility in telling their stories.  Viewers of these ads will be able to swipe left to see additional images and link to a website of the brands choice. Instagram says that this will "bring the potential of multi-page print campaigns to mobile phones."
The new kind of ad will allow advertisers to be more creative. For example, a fashion company could deconstruct the individual pieces in a "look" and link to where potential customers could by them.
Click-through links give advertisers another way to drive traffic to their website and drive sales.
Pinterest:
Our Pinterest home-feeds have become flooded with Promoted Pins.
As of the first of this year, Promoted Pins became widely available to advertisers. These pins are paid for by advertisers and appear in the dashboard of users that match the advertisers' brand's interests and relevant search results. Much like Facebook, Pinterest allows you to target your promoted pins and uses analytics so advertisers can see how their campaign is going.
Now, Pinterest claims that Promoted Pins perform just as well and sometimes better than organic pins, and that brands across all industries saw results. But if your consumer base is anything like this blogger, they will have nixed most of the "Pins Based on Your Wedding/Food/Style Board" pins in no time flat.
Time will only tell how well Promoted Pins does and whether it's worth investing in. In the meantime, we'll be watching for more research.
On a related note, Pinterest said that their Auction-based Promoted Pins (CPC), or cost-per-click model is seeing impressive results for their beta users. However, they're not quite through working out the kinks, and it's not ready for mass use.
So if you didn't have enough on your plate with Facebook's ever-changing algorithms and advertising options, we've just added two more to your list. Do you think these options are viable for your business? How do you plan on keeping up with different social media platforms?