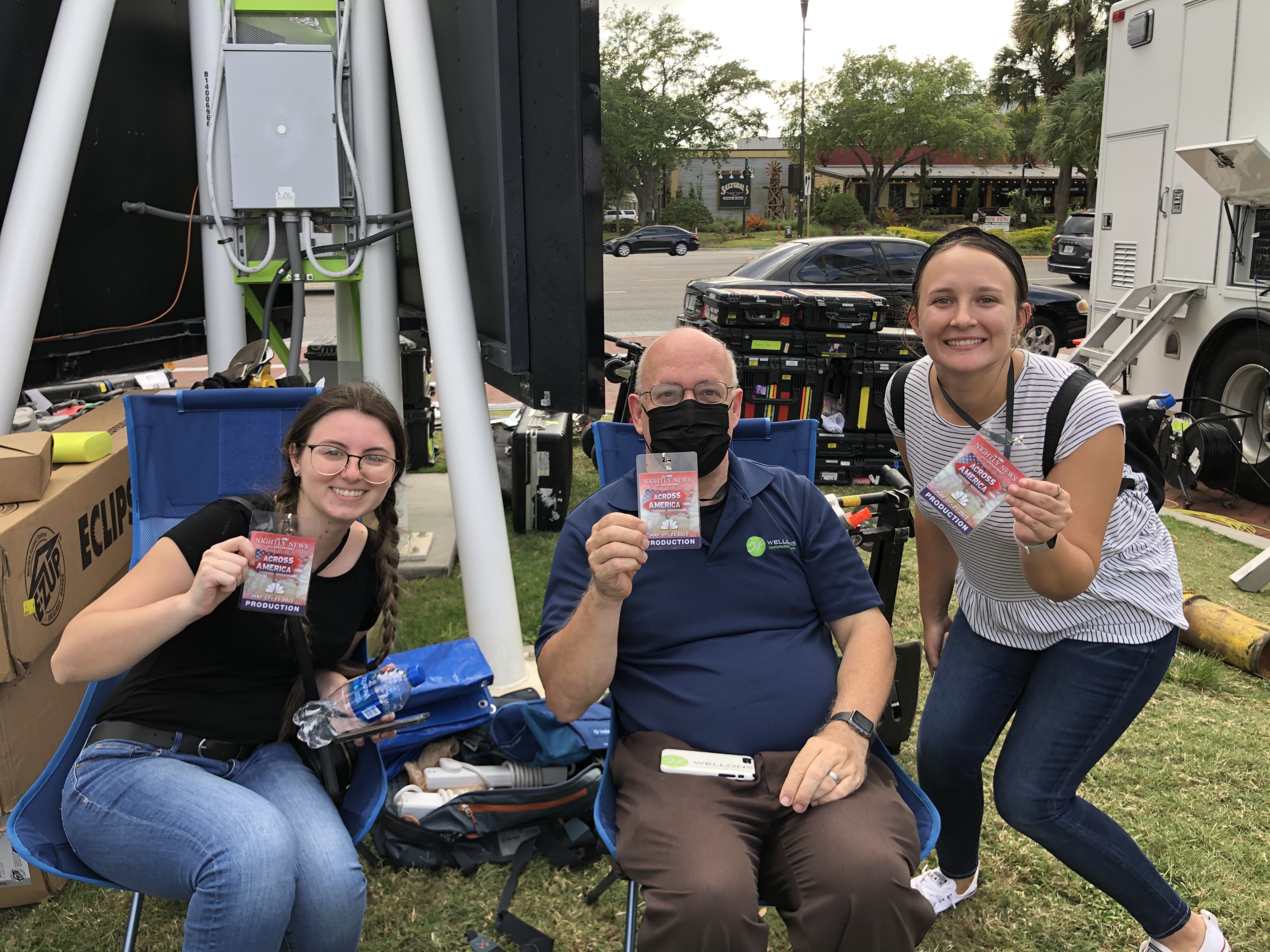 Looking for an Orlando PR internship? Wellons Communications is among the leading public relations firms in Orlando.
Our team is one of the most experienced in the region, and we represent clients in a wide range of industries, from local businesses to national brand names.
We pride ourselves on having an excellent internship program. Here, you won't just be getting coffee and writing practice assignments. We take time to instruct you, learn about your goals and help you meet them. This is a place to learn and build a portfolio in a professional atmosphere where no day is the same.
Many of our interns have gone on to paid part-time associate positions with us, and several have graduated and joined our team full-time! We're looking for experienced, eager interns who are ready to work in PR and communications.
As a Wellons intern, you will:
Write copy for blogs, calendar listings, press releases, pitches and more
Produce and schedule posts for social media campaigns
Work with media lists and use them to drive coverage
Help coordinate accounts by researching key projects, posting information to various sites and interacting with clients
Assist with press events when needed
You might be the right fit if you:
Have strong writing and communications skills
Pay attention to details, and have the ability to complete tasks accurately and efficiently
Are a self-starter and eager to learn
Have experience working on social media or PR campaigns
We'd also love it if you:
Had at least one previous internship experience
Had design skills, including Photoshop and Illustrator
Were familiar with programs such as Constant Contact and WordPress
Were majoring in public relations, journalism or communication
We offer spring, summer and fall internships. To apply, please email a résumé to Lauren Sedam at lauren@wellonscommunications.com.
Throughout my internship, I got hands on experience in blog writing, press release writing, pitching, and social media as well as learned several new skills that will be extremely useful in my career. I'm very thankful for this internship experience and all that the team at Wellons Communications has taught me.
This was my first experience at a PR agency and I absolutely enjoyed each task I was given. From pitching influencers to attending a press conference, I was never bored!
The team at Wellons Communications ensures that interns have every opportunity to learn and grow throughout their internship. I've gained hands-on experience in writing, pitching, social media and media events. This internship has been a pivotal point in my PR career and I'm so thankful for all that Wellons has taught me.
Having the opportunity to be an intern at Wellons Communications was something that I will always be grateful for. I learned new skills that I will use through my career in PR. I couldn't have had as successful as a summer that I did without the leadership of the Wellons Communications team.
I'm extremely grateful to Wellons for giving me such a great experience for my first internship. I learned so much and was involved in many projects. I learned to write press releases, manage social media, and design some marketing pieces. Thanks to Wellons, I now feel more comfortable with public relations as a whole.