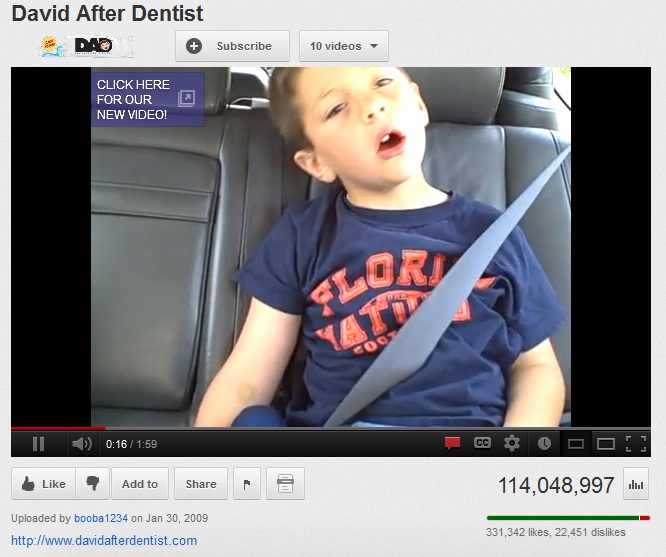 Privacy is a commodity. In today's world dominated by the Internet, anything and everything can be posted instantaneously and shared with millions in mere seconds. David from "David After Dentist" would agree. However, privacy concerns are no laughing matter. Vigilance should be taken to ensure that the next breaking news scandal that hits the front page of Yahoo does not revolve around you, which is why we're shaking our heads at Mitt Romney this week.
After secretly recorded comments from a private Boca Raton fundraiser leaked of Mitt Romney saying that 47% of Americans are victims dependent on the government, we can't help but wonder why the aspiring President would vocally disparage almost half of his country. Here's a tip for you Mitt Romney: if you are running for President, everything you say and do WILL be held against you in the court of public opinion, thanks to the Internet. The video was leaked to the press, and now everyone from Jon Stewart to Diane Sawyer is spreading the remarks to their audiences; meanwhile the Mitt Romney campaign has spun its gears to full-on damage control.
Another unfortunate recent example of the royal lack of privacy today comes from an Italian magazine publishing topless photos of Kate Middleton. The Duchess of Cambridge was simply enjoying a sunbathing session on a secluded French chateau getaway when a paparazzi photographer captured the scene. Now, the British royal family is taking the matter to court with hopes to stop further publications from printing the photos, but you can't take back what has already been done. Amazing what a zoom lens and internet connection can do to the public image of a Princess.
Even the common person is not immune to the repercussions of online activity. Everything that you post, from Facebook cover photos to the latest Tweet about what you had for dinner, becomes fair game when you click "publish." Alan Dershowitz, a Harvard law professor and lawyer for high-profile defendants, says that young people nowadays don't seem to value privacy. "They put stuff on Facebook that 15 years from now will prevent them from getting the jobs they want," he said. "They don't understand that they are mortgaging their future for a quick laugh from a friend."
And that's nothing to laugh about.