ICON Park named Orlando host of NBC Nightly News with Lester Holt
As a part of its Across America series, NBC Nightly News with Lester Holt created a special broadcast to showcase U.S. recovery from the pandemic. For the feature, Holt traveled to select cities across the country. First stop, ICON Park in Orlando!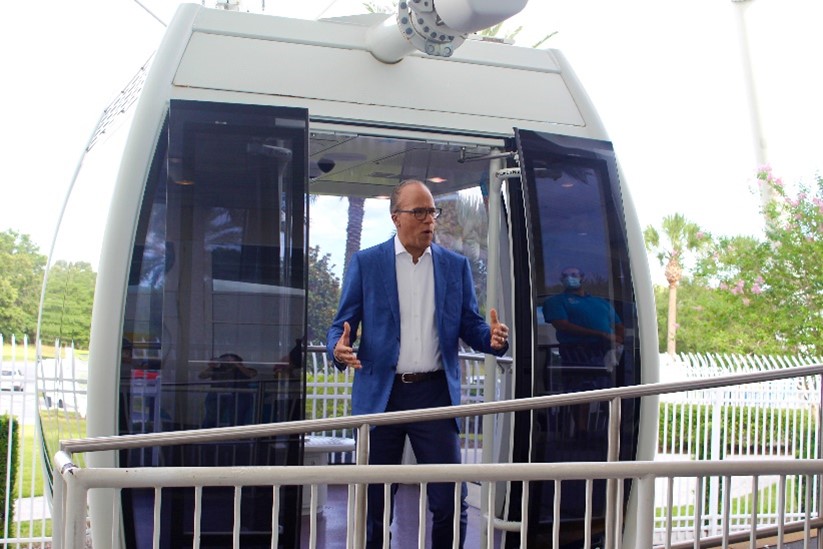 We immediately knew ICON Park would be perfect Orlando host spot with its prominent location in the International Drive Resort Area, variety of attractions and, most importantly, stunning visual opportunities.
Our team of media relations professionals worked diligently to create the perfect pitch and consistently communicated with the producer to secure interest. ICON Park became the front runner and a site visit was scheduled. We met with the production team to answer questions, showcase the entertainment complex and provide inspiration for the story. Just when the camera angles appeared to be wrong and wouldn't work, our team was able to pivot to find a solution.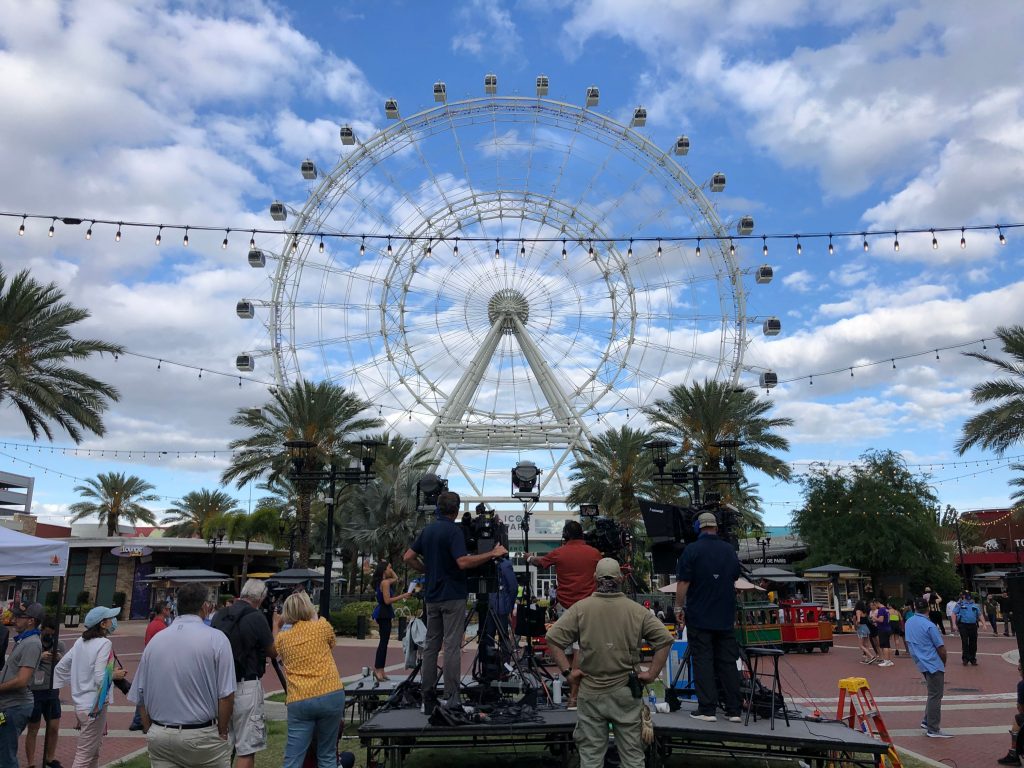 In the end, ICON Park was selected as the Orlando host site of the NBC Nightly News with Lester Holt Orlando feature.
To ensure everything ran smoothly and our client received the most coverage as possible, we arrived onsite the day before filming. With national TV productions, change is the one constant. With just an evening's notice, NBC decided to promote the tourism special on the TODAY show the morning of the live filming.
Throughout the day, our team remained by the side of the production crew to keep things on track and maximize our client's air time. When the live show began, the millions of viewers tuning into the show saw ICON Park highlighted as a tourism success story post pandemic.
"Wellons Communications has been a driving force in the positive media exposure ICON Park has received over the past two years. The Wellons team secured nationally-recognized anchor Lester Holt introducing the NBC TODAY show and hosting NBC Nightly News live from ICON Park," said John Goodman, VP of Sales & Marketing at ICON Park. "These two major opportunities would not have been possible without the deep media experience and broad professional connections that Wellons Communications brings to our valued relationship."
At Wellons Communications, we take pride in achieving real results for our clients. From national coverage to important local placements, we help our clients tell their stories.