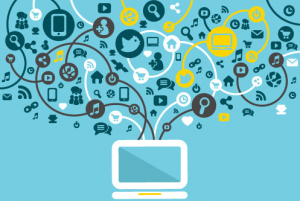 More than 80 percent of Americans have a social media presence. If you're not using social media as part of your marketing strategy, you're missing out.
Social media marketing can be extremely effective, and it doesn't have to be confusing or expensive.
There are two main ways for you to use social media marketing effectively. First, there's the organic reach.
Organic social media marketing is content you don't pay for. If you're in business, chances are you already do this or have at least thought about it. These posts are generally content-driven and help keep your customers up to date with company news. They can also further your company's brand.
But because these posts are organic, they can easily get lost in the flood of things available on the internet to the point where your followers might not even see them.
Because of that, if you choose to go the organic route, it's essential to develop a long-term plan for your posting. It's also important to keep your audience in mind and create shareable content so you can reach new people.
Paid social media posts, however, can help you meet your goals faster. Through paid ads and boosted posts, you can target specific audiences and have a flexible budget. Money can go a long way on social media, because, according to Moz, the average cost is about $0.25 per 1,000 impressions.
To create a strong social media campaign, it's important to take a few things into consideration.
Target the right audience. Paying for posts that are going to the wrong audience can deplete your budget quickly and deliver few results. Write your posts for the specific audience you want to reach and put some thought into who your ideal target is to create an effective audience.
Budget your campaigns. Learn from experience which posts generate more engagement and reach. See which posts have a higher relevancy in Facebook and which ones convert into paying customers. Tracking conversions over social media can be difficult, but, over time, trends may emerge.
Choose the right platform. Although 18- to 29-year-olds dominate social media sites, there's a more even spread of generations on Facebook, according to Pew Research Center. Use the platform to your advantage. For example, if you have a visual product or experience you want to promote, Instagram may be the way to go.
At Wellons Communications, we have experience creating both organic and paid social media campaigns. From the beginning, we'll customize a plan which can help your company gain new customers and grow the relationship with your current customers. Give us a call today at 407-339-0879 to see how we can help your business grow to its fullest potential.