In an age where consumers turn to social media and the internet for so much of their buying needs, reviews are more popular than ever. Reviews bring credibility to your business. Whether it's a book, a product or a restaurant, consumers want to buy something they can trust. According to Marketing Land, when customers see positive recommendations, they're more likely to buy it. Reviews can help erase any doubts of potential customers, and bring peace of mind with a purchase.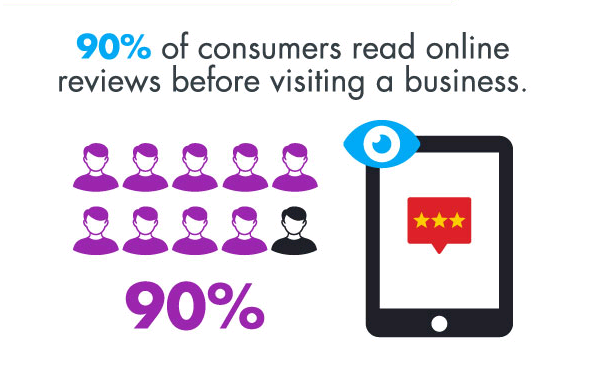 Besides the obvious benefit to consumers, reviews can help improve social media for a business by generating content.
Perhaps most importantly, from a business perspective, the word of mouth marketing effort will increase sales. As the graph above shows, reading reviews influences buyer decision. Many consumers read reviews before making purchasing decision. Reviews lead to more sales.
Source: Marketing Land
Turn to a team that knows how to get reviews in digital and traditional media, Wellons Communications.