The New Year is right ahead. Have you drafted your story/vision for the coming year?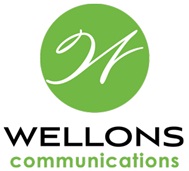 It's likely that you have a story to tell and may not even realize it. Many businesses have stories about their progress, new programs, expansions or cool new ideas of how to get things done.  Journalists, bloggers and even your Facebook fans love to learn what you have planned.
Communicating often – whether to your employees, your customers or your future customers – pays consistent dividends.
One of our clients recently remarked, "I had no idea what we were doing was even remotely newsworthy.'' The comment came after she was profiled in the most highly sought after trade magazine for her industry.
Stories worth telling net business results, either with direct impact to the bottom line or a priceless boost in credibility.
We are experts in developing and promoting businesses' stories.  So if you don't know your story yet, let us help.