Recently, Beyoncé appeared on a very-much hyped segment of Good Morning America. Promos of the appearance emphasized her message's importance to fans and that they were going to "love it". Many fans thought Beyoncé was going to announce tour dates, a new pregnancy, or something show-stopping.
.@Beyonce has something amazing she wants you to know: "This is something I have to share with everyone…" 👑 pic.twitter.com/T6B7wa5qKZ

— Good Morning America (@GMA) June 8, 2015
Instead, fans were disappointed to hear that her announcement was about her vegan diet she adopted four months ago and about her new 22 Days Nutritional Plan.
Some fans were outraged and took to social media outlets like Twitter to vent their opinions on her announcement.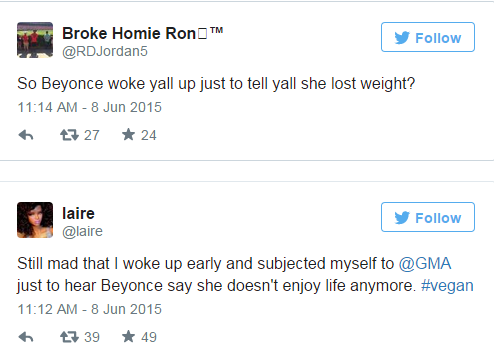 Some blame Beyoncé for all the buildup for such an anticlimactic message, while others blame GMA for their promos due to the fact that they knew what she would be announcing but decided to over-sell her message. Could all the fault be put on GMA? Or could the Beyoncé camp be part to blame? Without a  doubt, her message brought plenty of awareness to the vegan lifestyle as a whole, making her vegan fans happy, but it also brought media attention to her new plant-based 22 Days Nutrition Plan she, her husband Jay-Z and her trainer Marco Borges teamed up to create.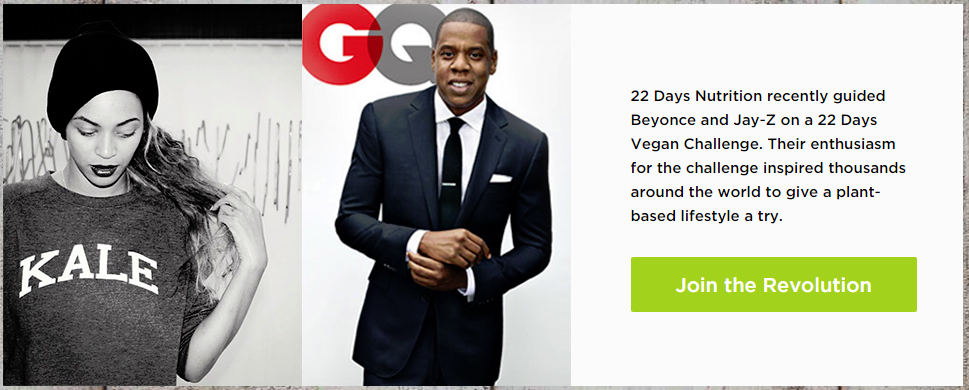 The announcement was more than likely supposed to spear-head a movement amongst her massive number of fans to embrace her nutritional plan, but instead it seems to have backfired. While some fans may indeed choose to follow in her footsteps, many other fans are outraged and feel as though Beyoncé has somewhat tricked them.
Could this hurt Beyoncé musical career? Could this become a great tool to organize a nation-wide vegan movement? Or could this end up being a small footnote in music history and soon to be forgotten? We'll have to wait it out and see how things unfold in the coming weeks and months.