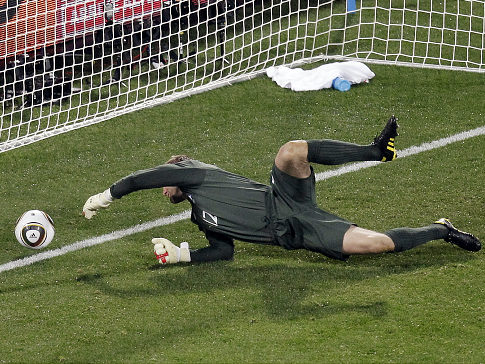 Advertisement for the 2010 World Cup touts that one game changes everything.
How right they are. One defender caught napping—or an unfocused goalie (need we mention England's Robert Green?)—and a game, if not an entire cup, can be lost.
Lose a game. Lose a chance at greatness.
The same tagline also applies to reputation management.
Just ask Helen Thomas, the veteran White House correspondent, who made some inappropriate and untimely comments about Israelis. She was forced to hastily retire – ending her more than 50-year journalistic career in disgrace.
Just ask the BP CEO Tony Hayward, whose multiple gaffes have made him such easy pickings that the late night joke writers don't even have to try.  A leadership change at BP would not surprise many insiders.
The only people likely happy with BP's troubles are Toyota, who have fallen off the front page because their recent mistakes have been washed away by bigger, newer examples of poor reputation management.
One misstep…and years of golden reputation and favorable public image can be tarnished forever.