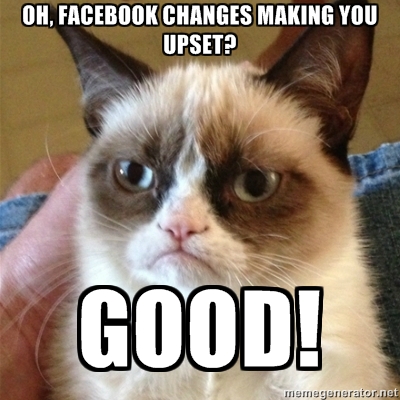 Things are a changin' at Facebook as it appears to adjust in order to meet the demands of younger users and hold onto ad dollars.
Last week, the social media giant announced its first major change to the newsfeed since 2009. Today, the Wall Street Journal reports Facebook is also investigating the use of hashtags as a way to group similar public conversations. It also recently announced an upgrade to its search mechanism.
The newsfeed redesign, which gives users the ability to easily filter their newsfeed to only show specific topics or users, may limit a brands visibility on the social network. Positive changes for marketers include the streamlining of desktop and mobile newsfeeds, and an emphasis on large visuals.
As social media giants battle it out for younger audiences and advertisers, we'll be interested to see if Facebook can hold onto its title as Social Media King.
Check out these articles for more info:
http://mashable.com/2013/03/07/facebook-news-feed-marketers/
http://online.wsj.com/article/SB10001424127887323393304578360651345373308.html