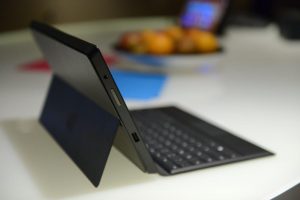 Ask Americans for the one thing they can't leave home without, and we'll bet most of them name a smartphone or tablet.
The popularity of mobile devices isn't anything new, but a surprising number of entrepreneurs don't consider how it affects their business. Smartphones and tablets have changed communication in ways that dramatically affect the business world.
With that in mind, it's vital that business owners consider the mobile implications of any marketing initiative – the most important being a mobile version of your current website.
Let's look at the facts:
Average smartphone usage grew 81 percent worldwide in 2012.
In 2012, the number of mobile-connected tablets increased 2.5-fold to 36 million, and each tablet generated 2.4 times more traffic than the average smartphone
Last year's mobile data traffic was nearly twelve times the size of the entire global Internet in 2000
Mobile network connection speeds more than doubled in 2012, opening the door for easier and more frequent surfing
So, take a critical look at your company website. View it on multiple devices and consider the ease of navigation. For a real perspective, ask someone who has never viewed the site to take a look and share their impressions. You may not like what you hear, but it's a window into the potential revenue losses that come from a less-than-stellar web presence.
Data from Cisco Visual Networking Index Global Mobile Data Traffic Forecast
Photo courtesy of Microsoft