By Will Wellons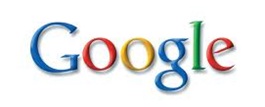 The Wall Street Journal this week had a story on how Google is revamping the secret formula it uses to rank web pages in order to keep people from cheating.  Those dastardly cheaters are companies fighting for search engine optimization positions.  Google's closely held secret formula has always created the need for SEO, marketing and public relations firms to generate tons of content in hopes of getting pages ranked higher and higher.  It's much more complex than that, but that's the simple form.
Here is our stance on SEO and the Google formula:
Worry about your message.  If you worry about your message and get your message out consistently, your audience and the Google formula will take care of itself.
You know your business better than anyone else.  Tell your story.  Tell it again.  Tell different elements of your story – educate your consumers.
If you take the time to follow these steps and some other easy steps, you will consistently rank fairly well in Google searches (assuming other SEO tactics have been taken care of when you built your website).  But the message here is: consistent, positive, educational content goes a long way – no matter what Google does to its secret formula.  To read more, visit The Wall Street Journal.