Have you heard of the #CharlieCharlieChallenge that overtook social media the past few weeks? It's a challenge that mixes childhood superstitions of "Bloody Mary" and the Ouija board to summon a Mexican demon named Charlie. It might sound a little ridiculous, however, that didn't stop the phenomenon spreading across social media.
How Does It Work?
According to the Huffington Post: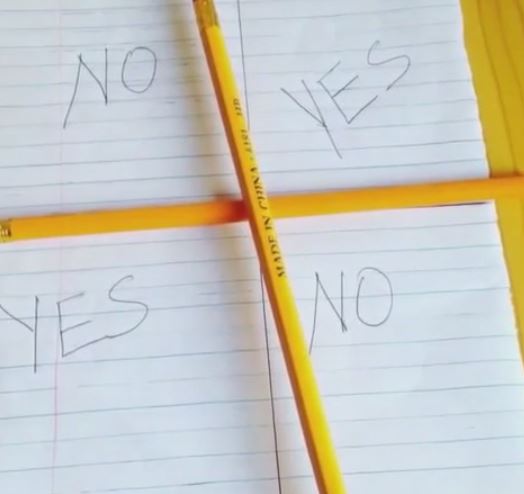 "Take a piece of paper and draw a single horizontal line and a single vertical line that meet in the center. Put a "YES" in two opposing sections and a "NO" in the other two. Place two pencils across the middle of the drawing in a plus-sign formation, with one balanced atop the other so that it can spin.
"Ask aloud, "Charlie, Charlie, are you there?" or "Charlie, Charlie, can we play?" and the top pencil will likely move at some point because of how it's balanced. However, some players believe it's a sign that "Charlie" is in the room and ready to take questions."
Consequences:
Some people became genuinely scared, recounting stories of hauntings and attacks by demons. The torment is especially awful if one stops playing without first asking "Charlie, Charlie, can we stop?" without getting a "no" in response.
The challenge trended on Twitter and Instagram almost immediately, with many posting videos and photos of their results.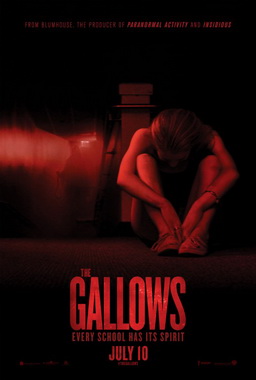 Terrifying as it was, it seems this trend was just a giant marketing campaign for a new horror movie, The Gallows. The movie is about a boy named Charlie who was killed during a high school play. Years later, the high school tries to honor Charlie by recreating the play. A few students decide to break into the school at night in an effort to stop the play's production; to dire consequences. The #CharlieCharlieChallenge is featured in one of the movie's scenes.
While the #CharlieCharlieChallenge was a smart marketing move, generating conversation and action, it was also incredibly terrifying. I'm sure many more movie theatre goers will be seeing The Gallows now!