With so much advertisement constantly being produced, it can be difficult to target a specific demographic and receive the response your advertisements look for – difficult, that is, for everyone except Carl's Jr. and Hardee's.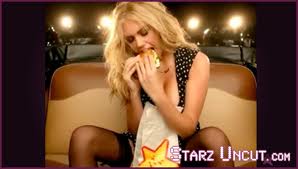 Known for their racy ad campaigns featuring young female pop-culture icons, Carl's Jr. and Hardee's once again proved that they know who their target audience is, and they know how to capture their attention.
In the most recent Carl's Jr. and Hardee's campaign, Sports Illustrated model Kate Upton appears in a classic drive-thru setting, eating a spicy Southwestern Patty Melt. The ad features Upton reacting provocatively to the "hot" sandwich, prompting many ad viewers to feel the heat.
Considering that the fast-food chain ads are targeting men ages 18-34, it's no surprise that the campaign generated a lot of internet buzz. In fact, the campaign has been so popular that Carl's Jr. and Hardee's have enjoyed more than 120,000 new Facebook fans, a 104 percent increase in website visits and more than 5,000 Upton-and brand-related Tweets since the campaign launched.
The success of the campaign is an excellent example of how knowing your target audience and establishing your brand can propel any company into superstardom. What Carl's Jr. and Hardee's have accomplished is the difficult task of successfully targeting a very specific audience in such a well-developed way that a small portion of the population generates the most social and website traffic.
Without an understanding of their target audience, the amount of success Carl's Jr. and Hardee's have received as a result of the campaign would be impossible. Establishing a brand and staying true to that brand also factors in to the success of the campaign. The inclusion of young pop-culture females in their advertisements has become a staple in the Carl's Jr. and Hardee's brand, and it is created quite a buzz.