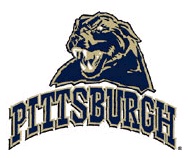 A week ago Mike Haywood had the reputation as a great young football coach with a very bright future. After all, he was the first choice to be the next football coach at the University of Pittsburg – a top program in the Big East Conference.
Now, Haywood's professional career and personal life is in shambles. He was arrested in a domestic dispute and shortly thereafter fired from his prominent job before he even had a chance to coach his first practice – let alone his first game for Pittsburg.
What happened? The brand Mr. Haywood had built on the field did not match the actions he is accused of exhibiting off the field.
We must all keep in mind that carefully worded messages generated from high powered branding sessions pale in comparison to the living court of public opinion. The lessons businesses can take away from the actions of the now former Pitt football coach – brands are built by the everyday actions of every member of an organization.
The University of Pittsburg is back to square one with its football coach search and a little bit of its reputation of a quality athletic program has a been tarnished.
Having a brand statement, mission, vision and values are all extremely important. At Wellons Communications, we have helped craft these messages for ourselves and our clients.  But the most important step is backing up your brand both on and off the field.