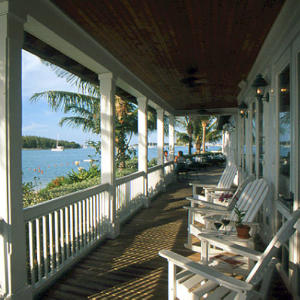 The summer travel season is well underway this weekend with big 4th of July celebrations planned. But how many people will be vacationing along the Gulf Coast in Louisiana, Alabama, Mississippi and our home state of Florida?
Independence Day for many this year means independence from the bustling crowds of tourists. That is just a crying shame. Julian MacQueen, a hotelier in Pensacola Beach, Fla., proclaimed to The Wall Street Journal this week, "Our biggest problem is a public relations problem, and not an oil problem.''
MacQueen could not be more right on – at least in Florida there are hundreds of miles of beautiful Gulf beaches completely unaffected by the BP oil disasters. But for tourists looking at one shot at a great summer vacation, many have voted with their pocketbooks that the Gulf is too big a risk.
Actually, smart tourists looking to save big money should come on down. In many places, Florida beaches are more likely to be littered with deals than tar balls.
For resort owners affected by the oil either in perception or reality, they must stay vigilant in trying to get their message out to tourists. BP had funded $25 million for advertising in major drive markets and Florida's governor is seeking more.
While getting the message out on a large scale is appreciated, vacation home managers, small inn operators and restaurant owners have issues closer to home – how to keep revenue up!
Possible PR steps should include:
·         Regular web site updates with shots of their deals
·         Training and talking points for your front desk and reservation staff
·         Direct marketing and e-blasts to past guests
·         Social media updates on Facebook and Twitter
·         Making yourself available to stories about tourism and the oil impact in your area
·         Honesty with your customers
·         Crisis and customer care plan in place for refunds
No one can tell how or when this oil crisis will end for the travel, tourism and hospitality businesses along the Gulf Coast. Treating the customers right and providing the best information possible as fast as possible will be the best PR of all.
There is hope that the Gulf Coast can celebrate independence from the oil leaks as soon as possible.