about us
Will Wellons
Managing Partner/CEO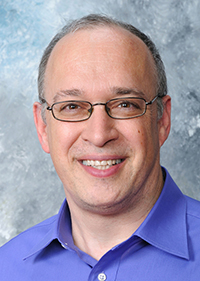 Will is a skilled, strategic public relations professional who has worked with a broad spectrum of clients, including technology, hospitality, attractions, resorts, entertainment, restaurants, real estate, medical firms, finance and e-commerce. He has vast experience in all facets of public relations, from investor relations to pitching to crisis management.  A former senior vice president with YPartnership, he founded William Wellons Communications in 2006.
Some of Will's notable clients include Ripley Entertainment, Remington College, NeoCell, Cyclone Power Technologies, Endavo Media, and Stirling Soetheby's International Realty. Will's clients regularly get placement in top publications as a result of his longtime relationships with a vast network of media professionals. His clients have been featured in USA Today, The New York Times, The Wall Street Journal, The Washington Post, Associated Press, The Los Angeles Times and on "The Today Show."
Prior to establishing himself as a top public relations professional, Will spent more than twenty years as an award-winning journalist with The Orlando Sentinel and several other media outlets.
Frank Wolff
Media Relations Director
Frank brings clients a unique blend of experience in both public relations and journalism. As a PR professional, Frank has represented clients in a variety of fields, including education, restaurant, non-profit, outdoor recreation and entertainment. Frank's media placements include Time Magazine, The Miami Herald, The Orlando Sentinel, The St. Louis Post-Dispatch, and The National Culinary Review. Frank's particular area of expertise is broadcast news, and he has used that experience to place clients on the Fox Business News network and local TV stations in New York, Los Angeles, Philadelphia, Chicago, Denver, Tampa and Orlando.
Frank's journalism experience includes twenty years in broadcast news. He was the assignment manager for KCRA-TV in Sacramento, California for several years. In this role he was a key decision-maker in what stories to cover and reviewed hundreds of press releases and pitches each week. That experience gives him a unique first-hand perspective on how to find a clients' "story" and maximize their media coverage. In California, Frank counseled PR firms, non-profit groups and government agencies on how to effectively get their stories out to the media.